News from the Stud - July to December 2007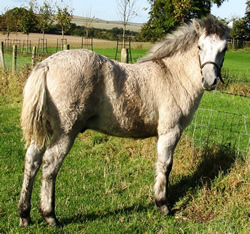 Ricky has been backed this summer and is vying for the position of 'Mothers' best pony, achieving 66% on his first dressage outing.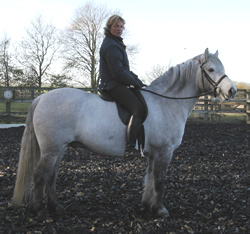 Monty, still 'Mothers' star pony, going from strength to strength in his ridden career.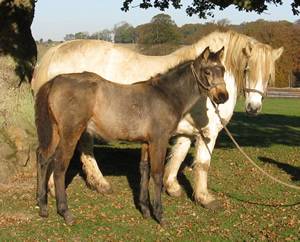 Connie, Yasmin's second orphan foal went home mid. November and has turned into the most amazing little person.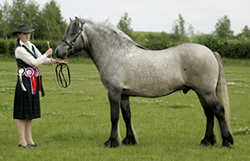 Balleroy Minstrel did his stuff again at the PUK Championships (August) winning the 3 y.o. Colt class and going Reserve Champion. Very well done to both Kate and Minstrel - what a wonderful season they have had.
The Malvern Highland Pony Show
A great Malvern Highland Pony Show for Balleroy ponies - Balleroy Minstrel, Balleroy Mercury & Balleroy Razzmatazz - and their owners.
All three were placed in their classes; Freddie (Balleroy Mercury) winning the 5y.o. gelding Class, Razz (Balleroy Razzmatazz) 3rd. in the yearling class and Minstrel (Balleroy Minstrel) 2nd. in the 2/3 y.o. Colt class. Also Freddie and Minstrel were 4th. in the progeny class.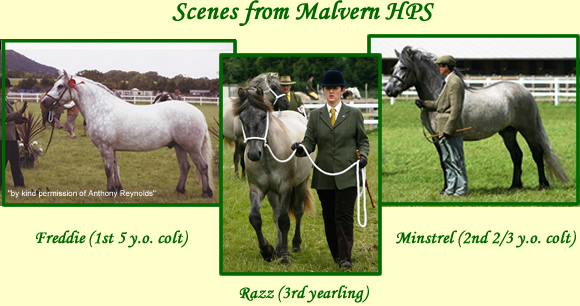 July - New Forest Show
Balleroy Razzmatazz: 2nd Highlands, Fells & Dales Youngstock; best Youngstock and best Gelding.
The Royal Show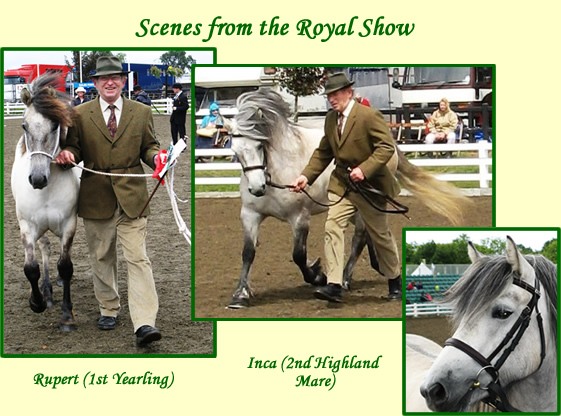 Gorwing up already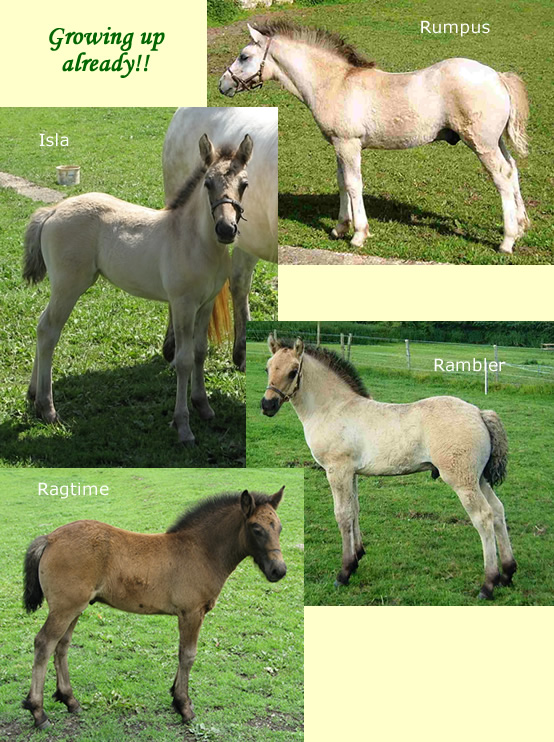 8.7.07
Yasmin has taken on her second foster foal. A little sweetie called Connie, who Yasmin welcomed with open arms having had the previous foal weaned off her last Thursday.